Course and Training Video Production
Is your team actually learning the vital information you're giving them?
Old staff training methods are outdated and ineffective. As attention spans shrink and technology booms, video courses, and trainings are how tomorrow's companies teach their employees material and procedures. 
With almost a decade in the high-end video production industry, Paralux is ready to turn your company's training material into a compelling and memorable learning experience.
Need A Video Course Made? You're In The Right Place
Many people have fear or anxiety about learning new subjects or material. When you hire us to produce your training video, you're helping your team learn essential material in a non-intimidating, highly engaging way. 
Think about it: Would you like to learn a procedure by reading a boring training manual? What's the likelihood that you'll retain that information? Which teaching method would leave you feeling most prepared and capable of executing that procedure?
Now think about learning the same procedure via video. By watching someone go through the process and hearing the information presented out loud in an engaging way, you're more likely to understand, retain, and be able to replicate that procedure than you would by reading alone. 
Video training allows your team to learn procedures, techniques, and other applications visually rather than relying on reading material in a manual or slideshow. Presenting information in an expertly executed, visually appealing style will keep your staff's attention and help them learn the material more effectively. When your staff is engaged and entertained, retaining and mastering concepts is not just easy but fun!
Why Choose Paralux Visuals
Experience? We've got it. With a high-profile client list and nearly a decade in the industry, we're no strangers to the world of high-end video production. 
Using the latest in cinema-grade production equipment, our results are next to none. We create videos that demand attention, teaching your important training material effectively and efficiently. 
At Paralux, we love helping our clients get results. We help you connect with your staff, deliver your training in a memorable and engaging way, and get you closer to your goals. Our video course and training productions motivate, encourage, and drive enthusiastic action.
What If Creating A Training Course Was Easy?
Got a goal? We can help you reach it. With Paralux, we learn about your business, team, and goals – then, we create video content that captures attention and drives change. 
Our training video production team works with you to develop dynamic training material, then presents it in a way your staff will absorb. Collaborate with our creators to build your video content, then sit back and relax as they bring it to life. We produce training videos with the right tone, imagery, and teaching style that'll make a lasting impact and propel your employees toward your company's goals.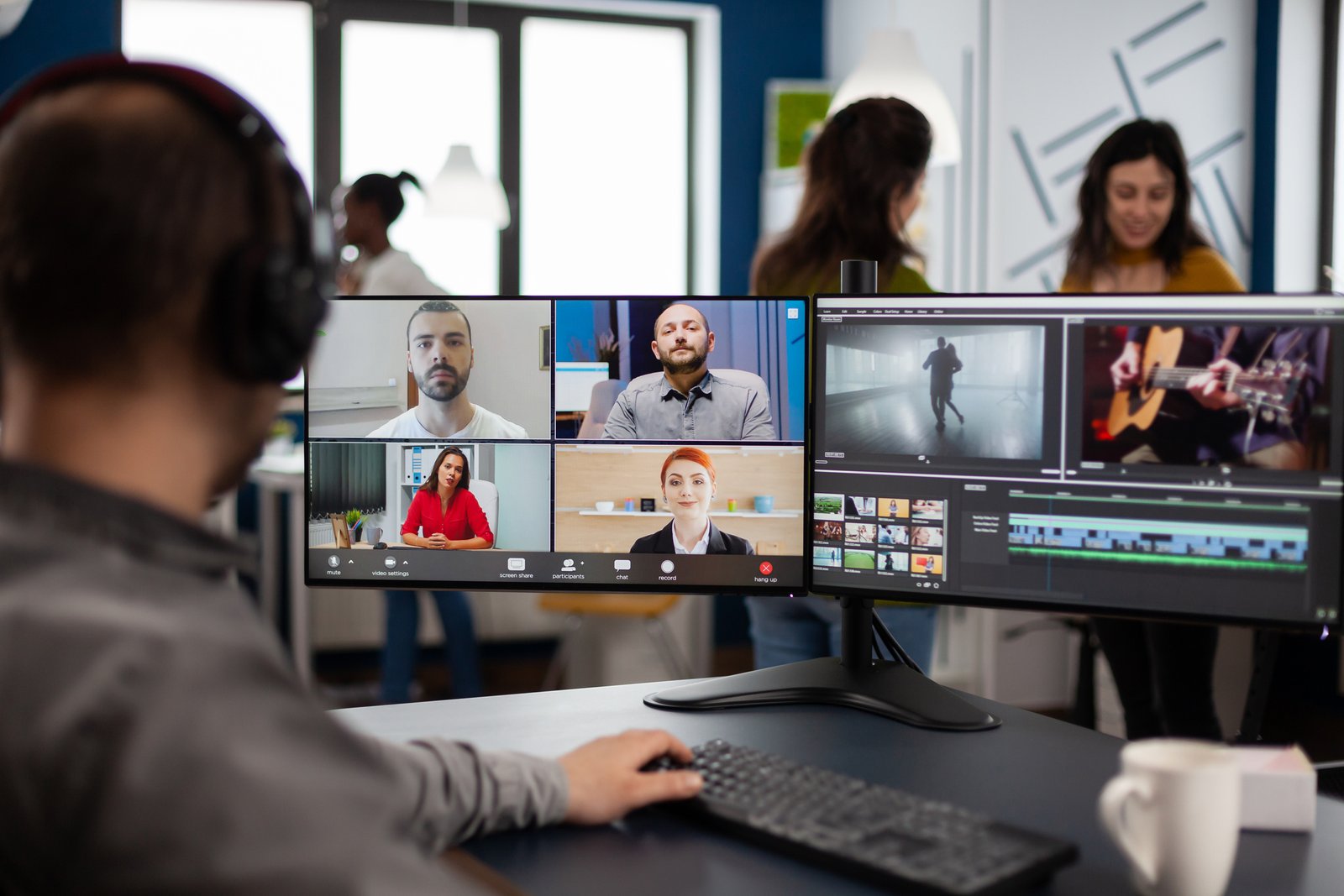 Our Process: Creating Courses With An Impact
We work with you every step of the way to create a course that you can be proud of! 
Combining cinema-style videography with effective design elements and captivating voiceovers, Paralux creates stunning, professional training materials that bring results. 
Using a collaborative approach, we involve you in the process of producing your course or training video. In the beginning stages of your project, we'll meet with you and get to know your company, your target audience, the purpose for creating the video, and the goals you'd like to achieve. 
First, we use our creativity, skill, and experience to brainstorm the best ways to deliver your content to achieve incredible results. Next, we decide on a direction, design your timeline, draft your quote, and once your deposit is received, it's GO TIME!
After we've nailed down the concept and the goal, the next step is creating your video script. You provide the information you'd like your staff to learn, and we turn it into an attention-grabbing script that your employees will enjoy and remember. We strive for a perfect balance of client input and expert production by consulting you for feedback along the way. 
Once your script has gained your approval, we move on to the next step: Professional voiceover. This selection process is more important than you might think. Presenting your course or training information in a tone that resonates with your company, your staff, and your goals is crucial for ensuring its effectiveness. Working together, we'll decide on the right tone for your video. Then we'll provide samples of voice talent for you to choose from, or you can provide your own. 
We stay in touch through our storyboarding, filming, and editing processes and value your input each step of the way. Once we've created your final video, we will present it to you for your approval, and you'll make your final payments. You assume full copyright to the video and its material upon this final payment. 
Ready to revamp your staff training with dynamic video courses designed to help your company reach its goals? Contact us today!