Corporate Video Production
One of the most important things when creating videos to be used within your business is to ensure the videos are made with quality. It's important to consider that these videos are critical in making a first impression on potential customers, new employees, and business partners. They can also help speed up training processes, convey your core values, and so much more! With such versatile abilities, we make sure that videos turn out on point.
Videos are being used more than ever, and with good reason. They are often the most engaging type of content we can make. Twitter recently revealed that tweets with videos get an average of 10 times more engagement than those without. 
Many companies will hire a video team to help film brand commercials and social media ads. This sends a message of quality and attention to detail that will impress employees throughout the organization.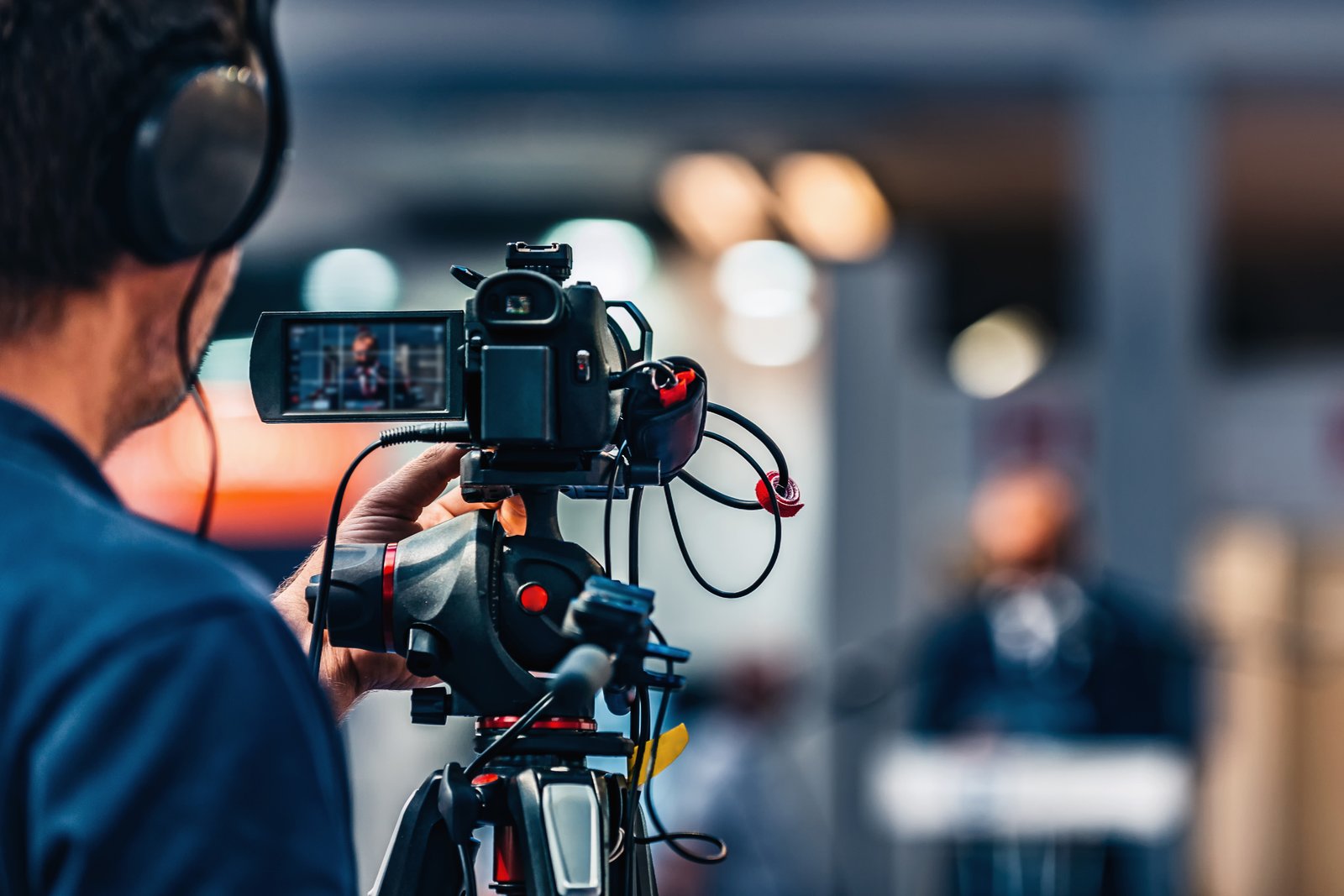 We believe in only producing beautiful videos, the kind that motivate and move people to act. We use high-end cinematic equipment that helps us make the best content possible for our customers. We have been in business for years and take pride in our work and craftsmanship with a camera. You can rely on our experience and professionalism to create high-quality content that will be worthwhile for your company's efforts while also meeting your goals at the same time. 
Whether you need a training video, corporate announcements, branding videos, profile videos, or something unique, we have you covered. We put every effort into creating corporate videos that capture your company culture, show off how great the people who work there are, and get your message across to your audience. It's our passion, so we like to have fun doing it, and so should you! By working with us, you can take the stress out of a video production – we do the heavy lifting, and you and your team work with us to create the vision and execute the goal.
What happens in a corporate video production consultation?
To get the best results out of our videos, we have five-step process we go through with all of our partners:
We'll sit down with you to understand you, your business, and company culture. We'll work to understand your goals for the video and make sure our production process moves forward with them in mind.
From there, we'll make a video strategy plan and present it to you. If anything about the plan doesn't feel right to you, we'll work with you to make sure you're satisfied.
Next up is Pre-Production! This is where we prep for the shoot by finding locations, actors, props and anything else needed for the shoot.
Once everything is set, there's only one thing left to do. Start filming! We'll make sure we film everything that was approved from the presented video strategy.
Once we're done, we'll review the footage and make sure you're satisfied. We can also be flexible to film more if we want to keep going. 
Finally, we do post production. This is where we'll edit the video, add graphics, special effects, music, etc… Throughout the process, we'll make sure you're involved every step of the way until the video is done and delivered.
Start Your Journey Today!
Regardless of the type of video you are looking for, we'll make sure it happens. Reach out to us today to get started!